THE PERFECT CHRISTMAS GIFT TO HELP WITH NEW YEAR'S RESOLUTIONS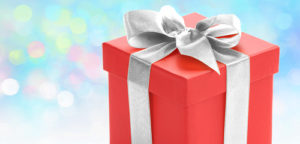 This Holiday Season is the perfect time to give yourself or your loved one the gift of confidence. Unless you were born with superhuman resolve or the perfect genetic code, there are always going to be stubborn pockets of fat that haunt the average person. For men, it's generally the midsection. Lower abdominal fat and "love handles" are apparent in even those that hit the gym regularly. Even though the "dad bod" has gained some degree of acceptance, do men really want to keep that stubborn fat? I think not.
Women experience the same stubborn fat, but we find they request treatments for the upper arms, the inner thighs, and under the chin most often. These are women who have been dieting and exercising, and just need a little extra help. Prior to this decade, the only solution for these problem areas was liposuction. A very effective option, but also very invasive.
In 2010, the FDA approved a revolutionary device that has changed the approach to non-invasive fat reduction. Coolsculpting is a device that uses suction and cooling to freeze the fat cells (along with the skin) to selectively destroy the fat. I am a true believer in the technology and have had several treatments with Coolsculpting myself over the years. I, like most men, have the stubborn midsection fat and Coolsculpting has changed my level of confidence when outdoors or at the beach. Taking off my shirt used to be a bit embarrassing and now it's no big deal. That is a gift that lasts a lifetime.
There are many fat reduction devices on the market, but Coolscupting has a distinct advantage over the other devices; it has been FDA approved. Most of the other devices are simply FDA cleared. For a device to be FDA approved, it has to show safety and efficacy. It simply has to show safety to be FDA cleared. A device that is only cleared may only make your wallet thinner. These cleared devices use light energy and are combined with a special diet. They also are generally promoted by doctors with no formal cosmetic certifications.
We have been offering Coolsculpting since 2011 and have performed over a thousand procedures. Our licensed aestheticians have all received extensive training, which has given us the distinction of being a Coolsculpting Center of Excellence. If you are going to give yourself, or someone you love, the gift of confidence, you can do so knowing the choice of technology and best-practice is the right one at Dermatology Specialists of Florida and Aqua Medical Spa.